Cineplex Events' Flashback Film Series Returns with Airplane!, Flash Gordon and More!
Cineplex Events and FAN EXPO Canada Partner to Bring Cult Classics Back to the Big Screen
Airplane!, 12 Monkeys, Snatch and Flash Gordon Time Travel Back into Theatres This Spring
Toronto, ON, (TSX: CGX), February 12, 2020 – Cineplex Events is teaming up with FAN EXPO Canada, North America's largest pop culture convention, to bring the best sci-fi, action, comedy and all around cult classics back to theatres with its Flashback Film Series. The highly anticipated spring lineup includes timeless fan favourites from the past four decades, including Airplane!, 12 Monkeys, Snatch and Flash Gordon the movie, all of which are celebrating milestone anniversaries this year. Movie lovers across Canada can re-experience these titles the way they were meant to be seen, on the big screen for only $6.99.
"We are thrilled to partner with FAN EXPO Canada as we continue to deliver nostalgic films at an affordable price," said Brad LaDouceur, Vice President of Event Cinema, Cineplex. "Films like Flash Gordon and Airplane! have left a mark on pop culture that is still visible today, even 40 years after their release."
"As an annual event that promotes all-things pop culture, partnering with Cineplex Events to present the Flashback Film Series is a natural fit," said Andrew Moyes, Vice President, FAN EXPO HQ. "With five Canadian shows taking place each year, including FAN EXPO Vancouver coming up on February 15 and Toronto Comicon on March 20, we are pleased to be a part of an offer that gives film lovers an opportunity to celebrate fandom all year round."
Cineplex Events' Flashback Film Series launched in 2019 as a year-round alternative to the Flashback Film Fest, previously the Great Digital Film Festival; a week-long coast-to-coast festival hosted by Cineplex since 2010. For participating locations, showtimes and tickets, visit Cineplex.com/Events/Flashback. Sign up for Cineplex Events' monthly newsletter to receive previews to upcoming Events Cinema programming, exclusive interviews, contests and more.
CINEPLEX EVENTS FLASHBACK FILM SERIES – 2020 SPRING LINEUP

Airplane! – 40th Anniversary
Screenings begin February 13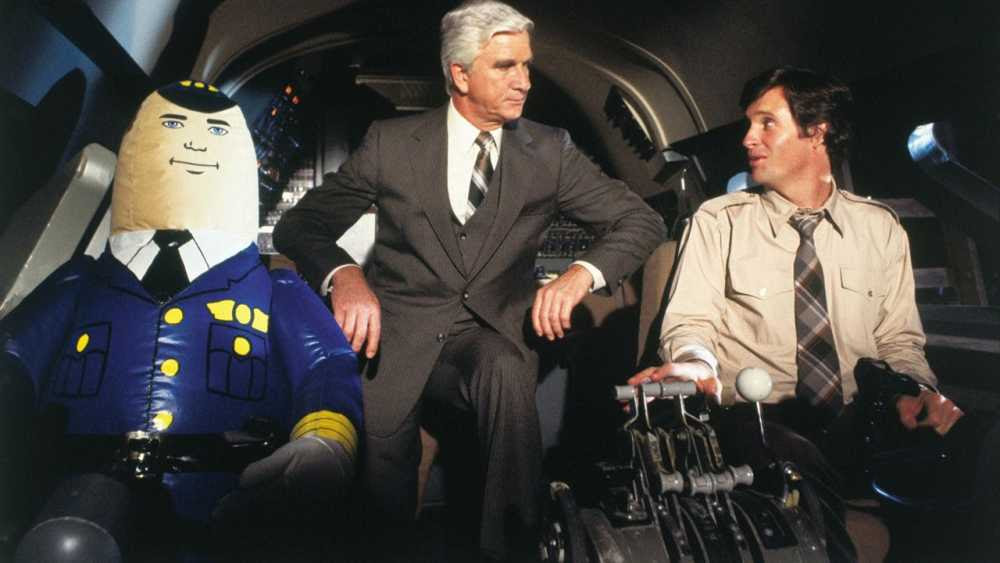 A masterpiece of off-the-wall comedy, Airplane! tells the hilarious story of an ex-fighter pilot forced to take over the controls of an airliner when the flight crew succumbs to food poisoning. Their high jinks spoof airplane disaster flicks, religious zealots, television commercials, romantic love and more. The story races from one moment of zany fun to the next.
12 Monkeys – 25th Anniversary
Screenings begin February 21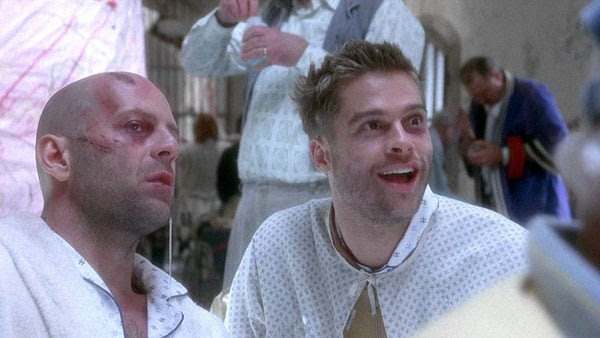 Nominated for two Academy Awards including Best Actor in a Supporting Role for Brad Pitt, Terry Gilliam's sci-fi thriller is set in a future world devastated by disease. A convict becomes the only hope for humanity when he is sent back in time to gather information about the man-made virus that wiped out most of the human population on the planet.
Snatch – 20th Anniversary
Screenings begin March 6
Directed by Guy Ritchie and starring Jason Statham, Brad Pitt and Benicio Del Toro, Snatch follows unscrupulous boxing promoters, violent bookmakers, a Russian gangster, incompetent amateur robbers and jewelers in an epic race to track down a priceless stolen diamond.
Flash Gordon – 40th Anniversary
Screenings begin March 20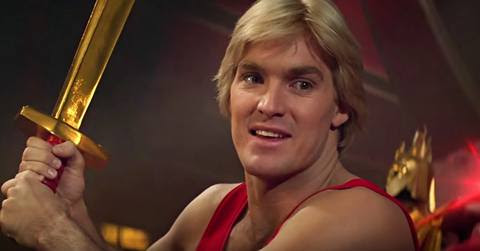 Although NASA scientists are claiming the unexpected eclipse and strange "hot hail" are nothing to worry about, Dr. Hans Zarkov knows better and takes football star Flash Gordon and travel agent Dale Arden with him into space to rectify things. They land on planet Mongo where the despot Ming the Merciless is attacking Earth out of pure boredom. With the help of a race of Hawkmen, Flash and the gang struggle to save their home planet.