Four New Virtuosi Join the TSO
Season launches September 19, filled with power, romance, and drama
Toronto, ON—September 12, 2019—Interim Artistic Director Sir Andrew Davis and the Toronto Symphony Orchestra (TSO) are pleased to welcome an esteemed group of impeccably accomplished musicians coming from the New York Philharmonic, the Montreal Symphony Orchestra, and Kingston Symphony Orchestra. These new artistsZeyu Victor Li (Associate Concertmaster), Victor Fournelle-Blain (Principal Viola), Rémi Pelletier (Associate Principal Viola), and Yolanda Bruno (Violin)—join the TSO for its phenomenal 2019/20 season, kicking off September 19 at Roy Thomson Hall.

"We are proud to attract the top talent within our field as it underscores the prominence and reputation of the TSO internationally," said Matthew Loden, CEO. "As we move toward our centennial, we are grateful to all the musicians who have helped to put the TSO on the map as a destination for superb music."

"We are delighted that these wonderful musicians have chosen the TSO to be their home for the coming season," said Sir Andrew Davis, Interim Artistic Director. "They will further enhance the high quality of our glorious orchestra and I look forward to working with them."

"On behalf of the TSO musicians, we warmly welcome Zeyu, Victor, Rémi, and Yolanda to our family," said Jonathan Crow, Concertmaster. "We look forward to sharing the stage with them throughout this season and are excited to bring our collective music to Toronto audiences."

Zeyu Victor Li, Victor Fournelle-Blain, Rémi Pelletier, and Yolanda Bruno join the TSO in September, which kicks off with Dynamic Duo: Hannigan & Storgårds (Sep. 19 and 21), performed by John Storgårds and Barbara Hannigan—who returns to the TSO stage after her magnificent February performance that included selections from her GRAMMY® Award–winning album Crazy Girl Crazy. This performance demonstrates rare elements of musicianship and the ultimate in multi-tasking talents as Barbara Hannigan and John Storgårds alternate the role of conductor throughout the concert, leading each other as soprano and violin soloist, respectively. Prior to the Canadian Première of And once I played Ophelia, the TSO audience is invited to an intermission chat in the Roy Thomson Hall lobby to hear composer Brett Dean and librettist Matthew Jocelyn,alongside CEO Matthew Loden, share the inspiration for the work and the role Barbara Hannigan will perform.

This doubly dramatic performance is followed by Romantic Brahms (Sep. 27, 28, and 29), where internationally renowned conductor Donald Runnicles—who stunned TSO audiences with his ovation-filled Carmina Burana in June—will lead Brahms's haunting Third Symphony and Strauss's transcendent tone poem Death and Transfiguration. Plus, TSO Principal Oboe Sarah Jeffrey shines in Strauss's Oboe Concerto. Click here for a complete list of the programs in the TSO 2019/20 season.
Originally from China, Zeyu Victor Li was accepted into the Shanghai Conservatory of Music middle school at age nine, and, at the age of 13, won First Prize at the China National Violin Competition. When he was 14 years old, he was accepted into the Curtis Institute of Music, and, after graduating with a bachelor's degree at the age of 21, he joined the New York Philharmonic. He has served as Associate Concertmaster of the Curtis Symphony Orchestra and performed at Carnegie Hall as an Assistant Concertmaster with the New York String Seminar Orchestra under Jamie Laredo. Mr. Li's prizes and accolades include First Prize at the 19th Schadt International Violin Competition, Third Prize at the 2013 Montreal International Violin Competition, Special Jury Prize at the Japan Sendai International Violin Competition, and First Prize in the junior division of the Greenfield Concerto Competition. Zeyu Victor Li has performed as a soloist with renowned orchestras including the Philadelphia Orchestra, Hong Kong Philharmonic, Montreal Symphony, Shanghai Philharmonic, Sendai Philharmonic, Brevard Symphony, and Calgary Philharmonic, and has performed with many distinguished conductors including Maxim Vengerov, Tan Dun, Cristian Măcelaru, and Jamie Laredo.
Victor Fournelle-Blain played with the Orchestre symphonique de Montréal from 2014 to 2019. He first trained as a violinist, studying at the Conservatoire de Montréal under Johanne Arel and Yale School of Music under Ani Kavafian, before completing his training at McGill University with an Artist Diploma in viola performance under André Roy. He has won several competitions and awards including the 2012 Prix d'Europe and McGill's 2014 Golden Violin. Victor is a founding member of the Grand-Duc Trio and has collaborated with artists such as Vadim Repin, Jean-Philippe Collard, and Alexandre Tharaud. He also taught at McGill University and Université de Montréal, as well as Camp Musical des Laurentides in Quebec and Formandi Festival in Guadalajara, Mexico.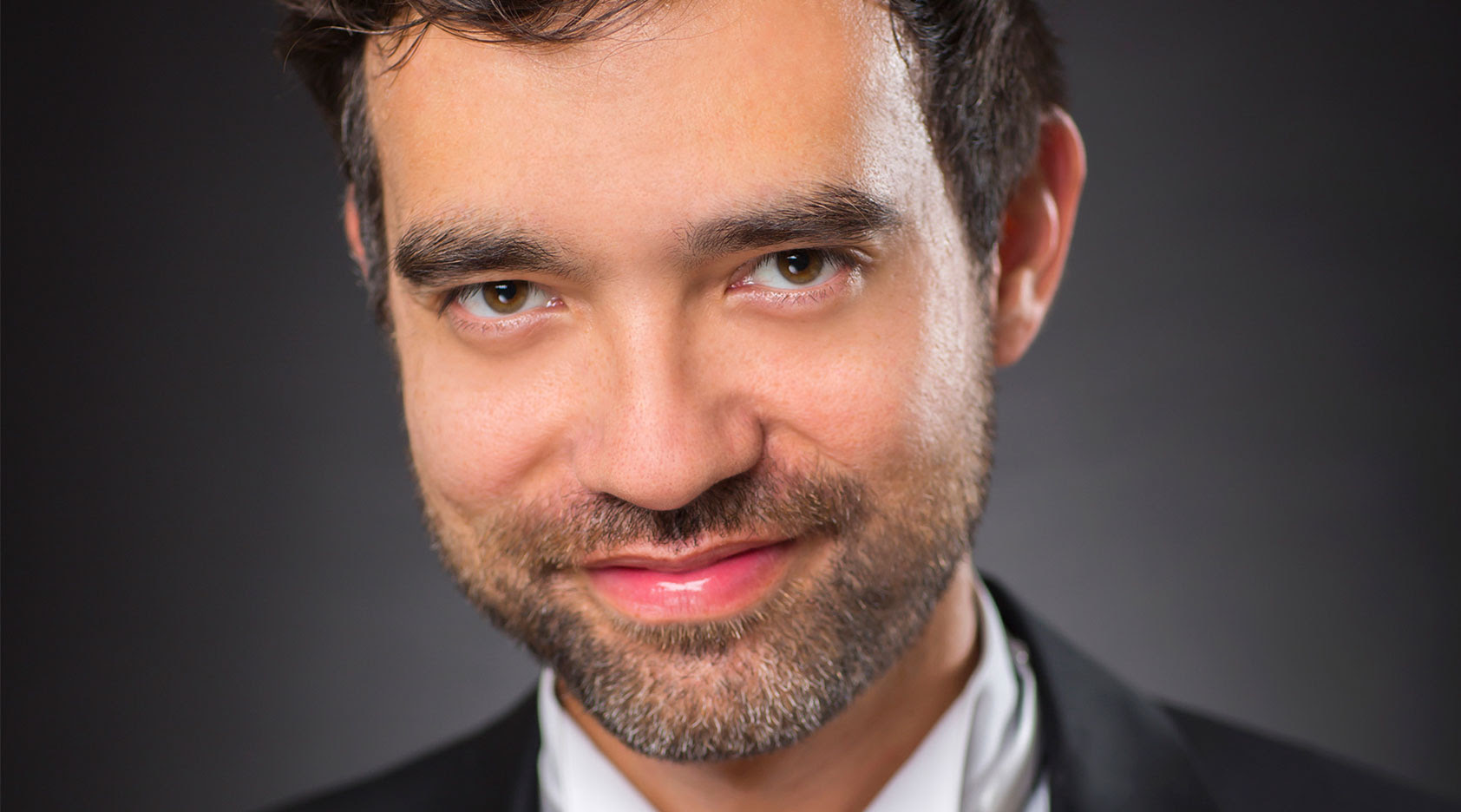 Rémi Pelletier (Associate Principal Viola):
A native of Quebec, Rémi was a regular guest at the Société de musique de chambre de Quebec and performed with Rendez-vous musical de Laterrière and Musica Camerata, as well as with the Orchestre symphonique de Montréal's chamber music series. Rémi studied with Michael Tree and Joseph De Pasquale at The Curtis Institute of Music, and with André Roy at McGill University, from which he graduated with the distinction of Outstanding Achievement in Viola Performance, and where he was principal viola of the McGill Symphony Orchestra. He joined the New York Philharmonic in July 2013 and previously served in the Orchestre symphonique de Montréal beginning in 2007. He was also guest principal viola of the International Orchestra of Italy in the summers of 2011 and 2012, principal viola of Japan's Pacific Music Festival, and assistant principal of the New York String Orchestra Seminar. Rémi was a scholarship recipient at Encore School for Strings and the Orford Arts Centre, and awarded the CBC/McGill Music Award (2003) as well as First Prize at the Concours du Quebec and Canada's National Music Festival Competition.
Yolanda is the recipient of numerous awards and scholarships, most recently winning the 2017 Isabel Overton Bader Violin Competition and being named one of CBC's 30 Hot Canadian Classical Musicians under 30. She was the Grand Prize winner at the OSM Standard Life Competition (2013), a three-time recipient of the Sylva Gelber Career Development Award, and the recipient of Canada Council's Virginia Parker Award, a distinction shared with her fellow Canadian musicians Yannick Nézet-Séguin, James Ehnes, and Marc-André Hamelin. Raised in Ottawa, Yolanda completed studies with Jonathan Crow at McGill University and later with David Takeno at the Guildhall School of Music and Drama in London, UK. Yolanda has performed across North America and Europe including solos with the Orchestre symphonique de Montréal, L'Orchestre Métropolitain, the Youth Orchestra of the Americas, and the London Mozart Players. In 2018, Yolanda was appointed concertmaster of the Kingston Symphony Orchestra. She performs on a 1737 Domenico Montagnana Violin on generous loan from Groupe Canimex Inc. in Drummondville, Quebec.
The TSO Season Presenting Sponsor is BMO Financial Group.
The Toronto Symphony Orchestra is generously supported by the Canada Council for the Arts, the Ontario Arts Council, the Ontario Cultural Attractions Fund, and the City of Toronto.

Twitter: @TorontoSymphony
Facebook: facebook.com/torontosymphonyorchestra
YouTube: youtube.com/torontosymphony
Instagram: instagram.com/torontosymphony

About the TSO: One of Canada's most respected arts organizations, the Toronto Symphony Orchestra (TSO) plays a vital role in the city's dynamic cultural life. Committed to serving local and national communities through vibrant performances and expansive educational activities, the TSO offers a wide range of programming that resonates with people of all ages and backgrounds. With a notable recording and broadcast history complementing international touring engagements, the TSO is a unique musical ambassador for Canada around the world.

The TSO continues its long-established history of connecting younger generations with orchestral music. Two core programs include School Concerts, performed for over 40,000 students annually, and the Toronto Symphony Youth Orchestra (TSYO), which, in a tuition-free model, offers high-level orchestral training for talented young musicians aged 22 and under. Additionally, the TSO supports the development of next-generation artists through its annual open call for Canadian orchestral scores, and its essential Resident Conductor and Affiliate Composer positions.

Sir Andrew Davis serves as TSO Interim Artistic Director for the 2019/20 season, prior to the arrival of incoming Music Director Gustavo Gimeno in 2020/21. Sir Andrew Davis is well known to Toronto audiences, having a 44-year relationship with the TSO and returning to the TSO stage regularly.

The TSO was founded in 1922 by a group of Toronto musicians and gave its first performance at the historic Massey Hall. Since 1982, Toronto's iconic Roy Thomson Hall has been the TSO's home, drawing patrons from around the world. Soon to celebrate its centenary, the Toronto Symphony Orchestra's name remains synonymous with musical versatility and growth, and artistic distinction.